Shop Healthy Fats
Beef Tallow (Suet), Leaf Lard, Grass-fed, Grass-finished, Non-GMO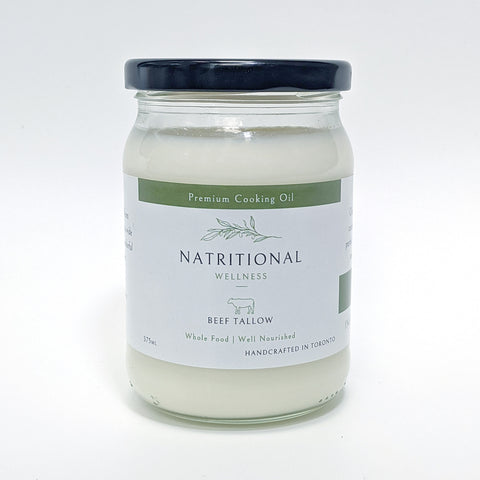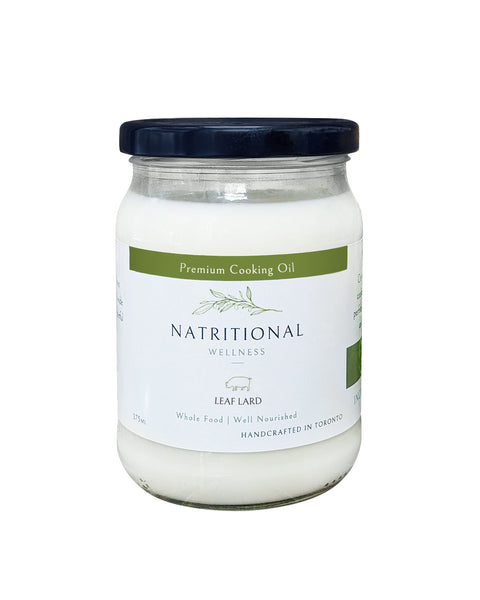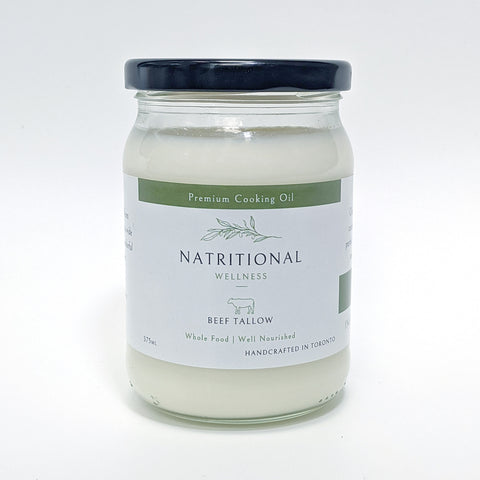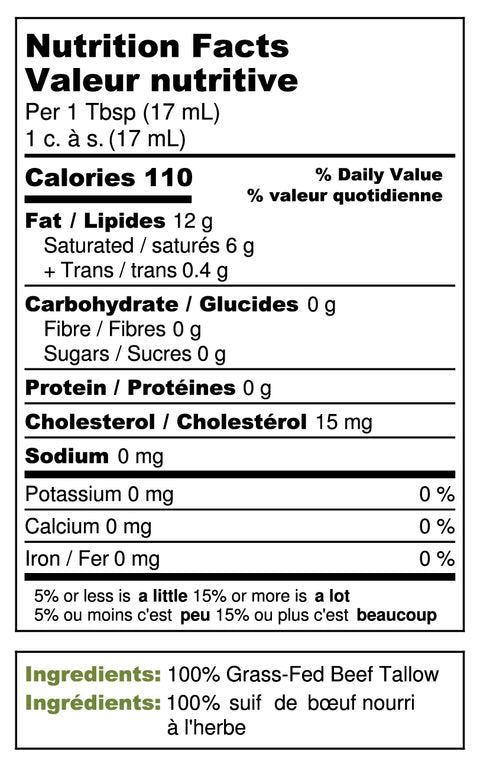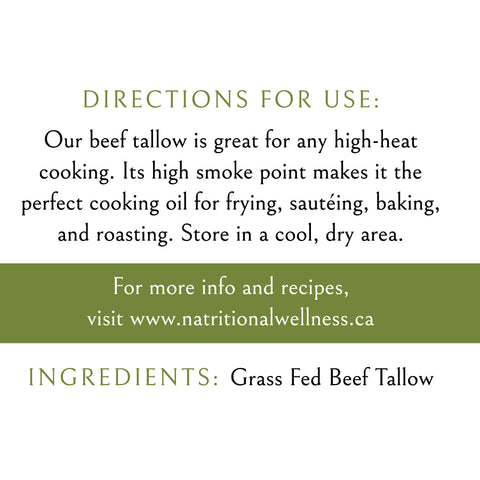 Beef Tallow (Suet - Grass-Fed and Finished)
Beef Tallow from Suet - Grass-Fed, Grass-Finished
Our beef tallow is naturally rendered from 100% grass-fed and finished Ontario beef suet. It has a wide array of beneficial nutrients and adds wonderful flavours to all your favourite recipes.

Grass-fed and Finished
Triple-filtered for unscented, clean flavour

All Natural I No Preservatives | No Additives
One ingredient
Gluten-free
No Added Hormones or Antibiotics
Shelf-stable
Great as food or skin food
No PUFAs
What makes it Natritional?
Fresh local organic ingredients. Small Batch. Year-round Natural Nutrition..
Our Products
Better than homemade. Whole foods, well nourished, reviving old traditions
Better than homemade
100% Satisfaction Guaranteed
Your new obsession
Experience natural, low-PUFA skin care.
Mimi's Mum
Best broth ever!
Your chicken broth tastes very, very good and makes us so happy! We've had it as our breakfast everyday since we bought it last Saturday and feel so healthy.

I absolutely love your products!
From our kitchen to yours
We're proud to offer the highest quality, nutritious, and best-tasting products on the market. We put lots of love, mindfulness and care into everything we do. We hope you enjoy our products as much as we enjoy making it.
LOCAL RETAIL PARTNERS
MAMA EARTH ORGANICS 🌎 🍃
THE LOW CARB GROCERY 🛒 🧺 🍖
FARM GATE TO YOUR PLATE | GRIMSBY, ON 🐮🐷🐑